New Year's Eve at Pacific Palms Resort
End the year in style at Pacific Palms Resort on Tuesday, December 31, 2019. With our New Year's Eve party in the Majestic Ballroom, special dinner events at Cima Restaurant and Red Restaurant & Bar, and lodging packages available, Pacific Palms Resort is the place to be on NYE!
Both restaurants at the resort will be offering incredible dinner options including an all-you-can-eat Lobster & Prime Rib buffet at Cima, and a 4-course gourmet dinner at Red. During the Majestic Ballroom Party, enjoy the included open bar while dancing to live music featuring the Steel Rod Band and DJ James, while you watch the clock tick down to the champagne toast at midnight. Reserve your tickets below by submitting an RFP to ensure your spot at the New Year's Eve Celebration at Pacific Palms Resort!Purchase your tickets 
here
 or call us at 800-524-4557
Room Rates:
All overnight 
Deluxe Guestrooms
are $240 plus 10% tax. All reservations must be prepaid in full; cancellations must be requested no later than December 16 to avoid penalty. Call 1-800-524-4557 for room or package reservations!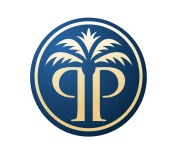 Events & Packages
MAJESTIC BALLROOM PARTY
$95/person ($125 at the door)
$145 VIP/person
($165 at the door)
PURCHASE TICKETS HERE
- ALL YOU CAN DRINK OPEN BAR and FREE self-parking
-
VIP section includes Top Tier drinks, private section
and one Chef selected appetizer/person
- Party from 9:30pm- 1:30am
- Live music featuring the Steel Rod Band and DJ James
- Champagne toast at midnight
- Must be 21 and over
Call 1-800-524-4557 for party reservations
MAJESTIC BALLROOM PARTY & STAY PACKAGE
$399 for Two All Inclusive (21 and over)
$499 VIP for Two Premium All Inclusive
- Majestic Ballroom Party Admission
- Overnight stay in a Deluxe Guestroom
Call 1-800-524-4557 for package reservations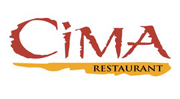 ALL-YOU-CAN-EAT LOBSTER & PRIME RIB BUFFET
$88/person, $25/children ages 3-10
(+tax & service charge)
Dinner Hours: 5pm to 9pm
SEE MENU
Call 626-854-2335 for dinner reservations
THE CIMA DINNER, PARTY & STAY PACKAGE
$618 for Two All Inclusive
$718 VIP for Two Premium All Inclusive
- All-You-Can-Eat Lobster & Prime Rib Buffet
- Majestic Ballroom Party Admission
- Overnight stay in a Deluxe Guestroom
Call 1-800-524-4557 for package reservations
4-COURSE GOURMET DINNER
$88/person
(+tax & service charge)
Dinner Hours: 6pm to 9pm
SEE MENU
Call 626-854-2509 for dinner reservations
THE RED DINNER, PARTY & STAY PACKAGE
$618 for Two All Inclusive
$718 VIP for Two Premium All Inclusive
- 4 Course Gourmet Dinner at Red
- Majestic Ballroom Party Admission
- Overnight stay in a Deluxe Guestroom
Call 1-800-524-4557 for package reservations